From team maps to individual effectiveness, we are accredited to provide and deliver feedback for a range of profiles or assessments. These can be especially useful for improving self-awareness, team development and communication.
Here are just some of the profiles and assessments we use;
TMSDI Team Management Profile – What role do you prefer to play in a team?
Knowing where your preferences lie is critical to your personal development and gives you a greater understanding of how to interact more effectively with your team.
A great tool that identifies individual working preferences, which generate a team map to identify strengths and areas of challenge in your team.
---

Genos Europe - The Genos survey measures how well individuals demonstrate emotionally intelligent workplace behaviours in comparison to others.
The more aware individuals are and the better they demonstrate the behaviours measured, the more effective relationships at work will be, improving connections, communication and collaboration with others.
---
Myers Briggs Type Indicator - Introvert or extrovert? Thinker or feeler?
MBTI is a self-report designed to identify personality type, strengths and preferences.
It is one of the most widely used psychological instruments in the world, and great for any individual to be more aware of their preferences.
The report can be enhanced to focus on a specific skill to develop, such as communication or decision making for example.
---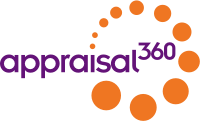 Appraisal 360 – A flexible assessment for individuals to receive a 360 or colleague feedback report.
Questions and respondent categories can be tailored depending on the required outcomes and numbers of respondents are unlimited.
---
Lencioni's Team Assessment Report - Patrick Lencioni believes there are 5 possible dysfunctions in any team. The team diagnostic is a great tool which identifies how your team behaves and what areas need working on.
Great for helping teams to work better together and to be more productive!