Thank you to our new followers! Donation on it's way to The Africa Trust!
6th February 2015

A big thank you!
You have helped us build a pump to provide fresh clean water to African communities.
Instead of sending Christmas cards this year, we decided to donate to The Africa Trust who build Elephant pumps with local material, with a little help from our new social media followers.
A donation of £100 is on its way all thanks to our new tweeters, likers and followers!
From everyone at Contact Consulting, thank you!
Why it's such a great cause...
This statement from Prince Charles explains why The Africa Trust is such a great cause:
"Each project has had a direct and positive impact on people's lives. While it is perhaps invidious to highlight just one of them, I believe a good example is the success of The Elephant Pump project. Based on a 2000-year-old Chinese technique for lifting water, The Elephant Pump is inexpensive, simple to make and repair and made from locally available materials which give users a greater sense of ownership. When more than a billion people live without access to clean drinking water in the world today, it is hard to imagine a better cause than this".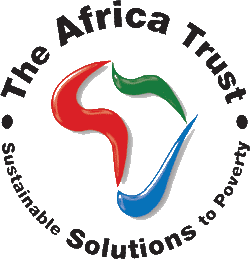 More about The Africa Trust
---
Recent News Posts