Arm your change agents with a Change Management Toolkit
7th April 2017

Change Management Toolkit
A practical toolkit for change agents who are responsible for facilitating change in their geographical areas and markets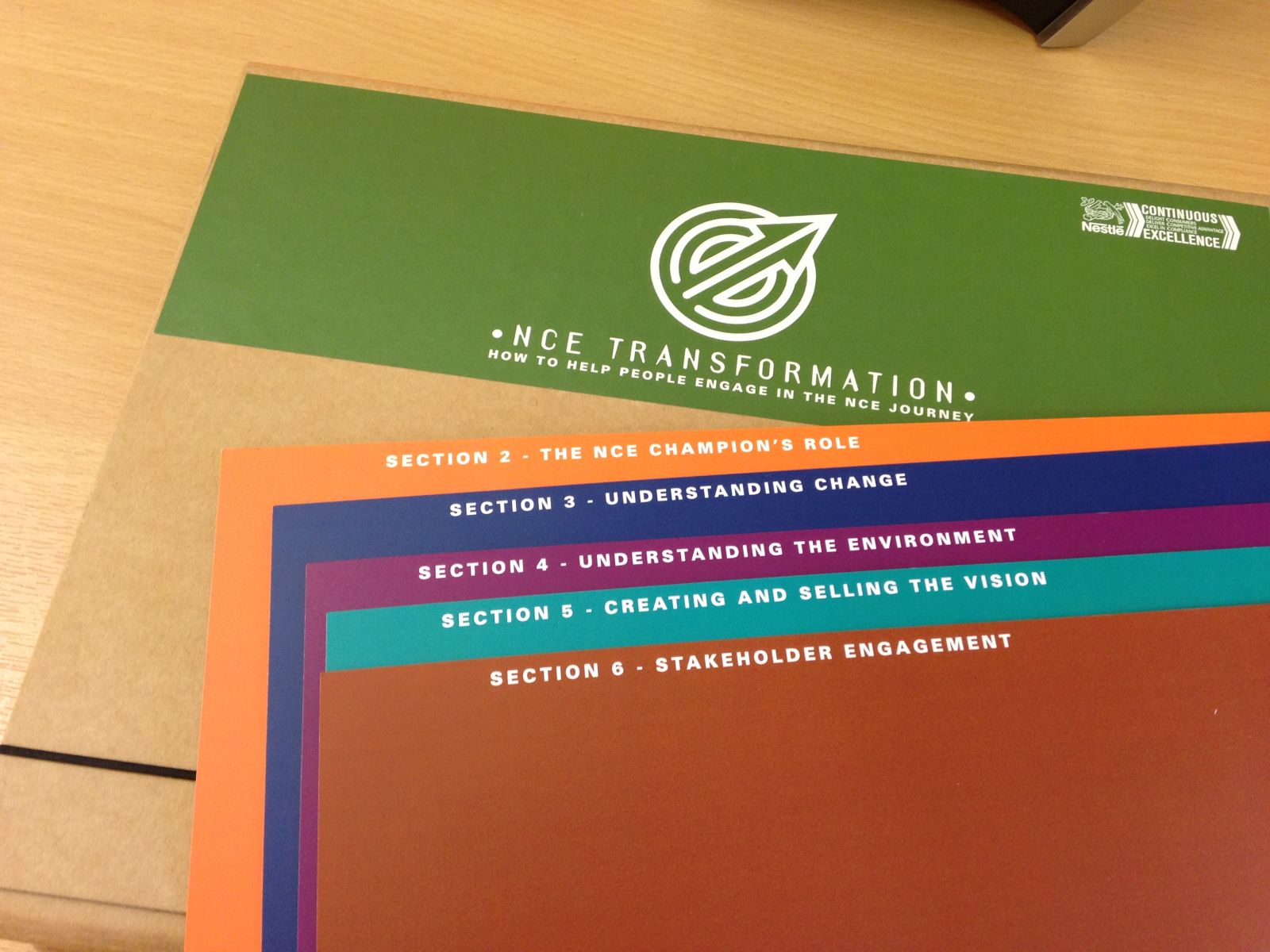 As well as providing bespoke classroom based change management programmes, we also offer toolkits for support participants back in the workplace.
This change management toolkit was written, designed and produced in partnership with Nestlé Waters to support their NCE (Nestlé Continuous Excellence) change initiative.
It has six sections in total, each focussing on a key element of change. These include understanding change and its impact, scanning the environment, creating stakeholder engagement and communicating and selling the vision. It has also a section on key skills and behaviours necessary for the change agent to develop in order to be a role model for change in their organisation. Each section has been designed to include activities, reflection, models and theories and practical tips and suggestions.
We worked in partnership with Nestlé Waters to make sure the design and content exactly met their needs. We were even able to tailor the design to our client's eco-friendly requirements by sourcing a recycled and recyclable container.
Please get
in touch
if you would like to talk about how we can work with you to embed change in your organisation – or perhaps you have a requirement for an alternative toolkit. We look forward to hearing from you.
---
Recent News Posts