Opportunities for change
26th August 2020

Everyone knows that crises bring opportunities as well as threats. If you are one of the thousands of business leaders who are now actually experiencing a crisis, what is your mindset and how is it shaping your behaviour?
Are you fearful, protecting what you have, or excited, ready to genuinely transform it into something new?
Are you waiting for normal to return or do you want to use what you are experiencing to shape a new future?
There is no doubt that your readiness to change as a leader will be crucial to the degree to which your business is able to adapt and thrive moving forward
---
My coaching helped me to deal with challenging professional situations with more confidence. I also learnt how to have difficult conversations in a structured way. My coach also helped me to establish my leadership in a challenging business context. I am confident that I will now be able to better approach different professional challenges and relationships.
Luxury boutique director
---
Leadership coaching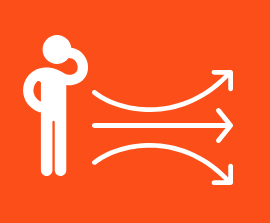 What better time to work with an experienced coach to reflect, take stock, identify and commit to changes in how you lead!
The value of leadership coaching in the present crisis is that it provides the space and safety to explore in depth your personal opportunities and barriers to change.
It provides the support to ensure you remain resilient and purposeful so your business capitalises on the opportunities which inevitably accompany any crisis.
Our remote leadership coaching programmes are usually a series of sessions at intervals to suit your needs. Meet our coaches!
Please get in touch – we would love to chat with you about leadership coaching.
---
Recent News Posts