Solutions to improve the performance of leaders, managers, teams and individuals
Nestlé Waters Change Toolkit
Management Case Study - Nestlé Waters Transformation Change Toolkit
Nestle Continuous Excellence (NCE) is Nestlé Waters' LEAN change initiative.
We designed, wrote and produced a bespoke Transformation toolkit which helps NCE champions to support managers in the implementation of NCE.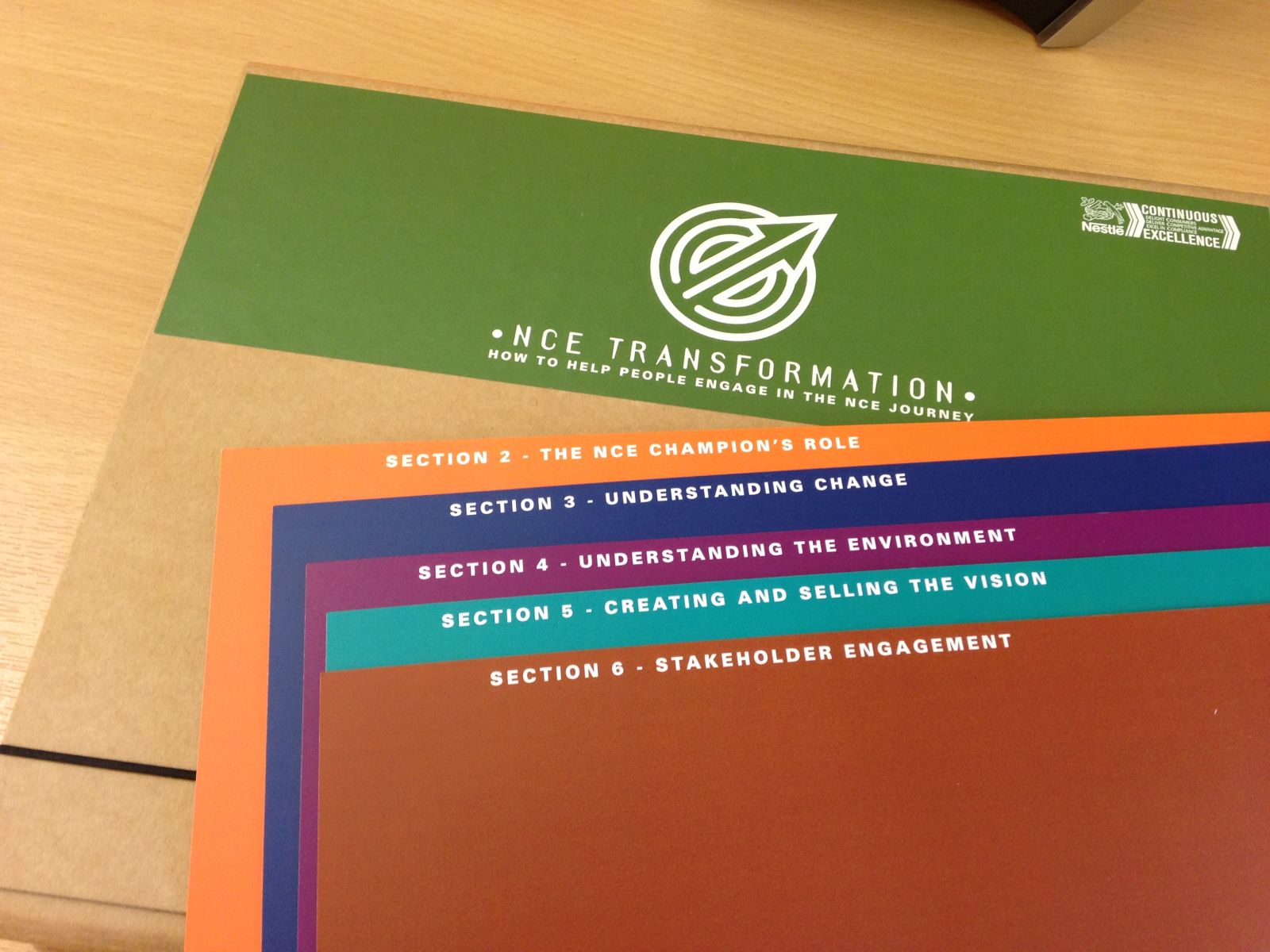 The toolkit is practical, colourful, user friendly and has a journey map at the beginning to help guide people through the stages of NCE. It clearly explains to them what is likely to be happening at each stage of their journey and then signposts them to the relevant section of the toolkit for help and advice.
It has sections and activities about –
The NCE Champion's Role
Understanding Change
Understanding the Environment
Creating and Selling the Vision
Stakeholder Engagement
The toolkit is being used on a global basis by change agents who are supporting managers. We also designed and delivered a train the trainer session to develop the capability of change agents to use the toolkit to its full potential.
Please get in touch if you would like to discuss how we could help you with your change initiative.