Solutions to improve the performance of leaders, managers, teams and individuals
Coaching Case Study - Harwoods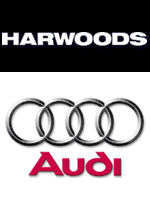 "Following my promotion from Line Manager to Director, Contact Consulting designed a bespoke development plan that over a three month pre-appointment period prepared me for the Leadership challenges I would face when I began the role. Through 6 intensive one on one coaching sessions we talked through many of the situations I now face on a daily basis. As a result I react to these situations in a far more confident and professional way than I would have before my training. Contact Consulting also arranged for me to meet with people in similar positions outside of the industry, and I was able to gain an understanding of how they dealt with leadership issues in their field, whilst also forming a network of people with whom I will be able to seek counsel in the future."
"We then moved into a post appointment period when I could talk through 'real' situations I have experienced. These become very relevant and challenging coaching sessions. My coach never provides the answer, but always draws the solution from me. Knowing that you have the ability and knowledge to work through these issues in a training environment gives great confidence in the real world."
Scott Paddock, Audi Brand Director, Harwoods.

Please get in touch if you would to introduce coaching to your organisation