Solutions to improve the performance of leaders, managers, teams and individuals
Contact Consulting is 25 years old!
Contact Consulting is 25 years old!
We can't quite believe it but we are 25 years old this November!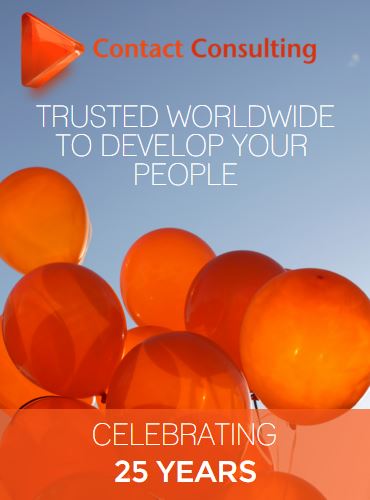 That's a lot of training, development and facilitation supporting our valued clients across the world.
Over the next few weeks we will be sharing 25 key things we have learnt about developing people in organisations.
Founder, Graham Stickland also shares the inspirational story of Contact Consulting
Want to know more about the Contact Consulting team? Read all about them here
A huge thank you to our clients, team and suppliers!